SLAC Group continued its trade show activity at the recent Asia CanTech trade show in Bangkok, Thailand, on 28-30 October 2019.
The event saw several hundred can making professionals network at the Royal Orchid Sheraton Hotel in the heart of Bangkok. As well as tabletop exhibition time, there were a number of presentations from suppliers within the industry.
From a SLAC Group perspective, the event saw board member Richard Moore present to delegates, where the formal launch of SLAC Group's The Boxer Bodymaker was brought to the attention of delegates.
With twice the output of conventional bodymakers, Moore was able to highlight the merits of the machine, ahead of Metpack next year, where attendees will be able to view the machine. Moore also highlighted other advantages of The Boxer, including the ability for less floor space, energy use per can reduced by half, and a low amount of vibration.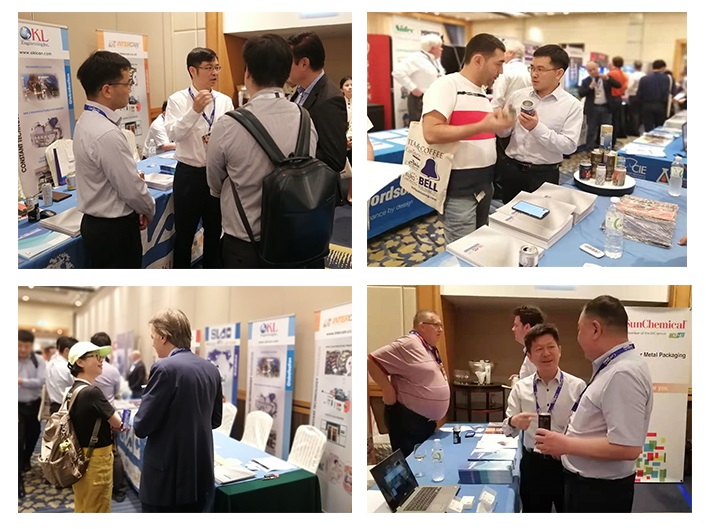 Moore was also kept busy by appearing on the panel of the Candid Forum roundtable discussion event. The Forum, which was sponsored by SLAC Group, saw the panel discuss a variety of topics within the industry, including sustainability, plastic, mental health and trends in Asia.
Commenting on the company's involvement at Asia CanTech, chief operating officer, Chris McKenzie, said: "Asia CanTech saw the opportunity for our team to present to delegates at the tabletop session over three days. They learnt about our range of product innovations, including the SLAC Optimised End and our new bodymaker, The Boxer.
"We were able to network with a number of key can makers from the south east Asia territory, and continue our strategy as the innovation leaders within the industry."